Table of Contents
We interact with dozens of websites and internet companies on a daily basis, so it's normal to feel uneasy about our data and how it's processed. Whether it's personal information, or data from work & school, there's lots of concern about what might happen were it to fall into the wrong hands.
And as regulations change, companies need to adapt their processes in turn. But the more data they collect, the harder it is to secure—and the greater the potential risk of a breach.
Below, we're collecting some of the top data privacy statistics worth knowing to highlight the impact of data privacy on both businesses and users.
Top Data Privacy Statistics
As data collection and digital footprints continue to expand, it is essential to stay informed and proactive in protecting clients' most valuable asset - personal information. These statistics serve as a stark reminder of the crucial need for robust data protection measures in the coming years.
5 Online Privacy Statistics
73% of consumers are more concerned about their data privacy now than they were a few years ago (SAS)
In a data privacy survey of U.S. consumers, nearly 3/4ths expressed growing concern about their data privacy in the modern tech landscape. A full 64% felt their data is less secure today than it was a few years ago, and 67% believe the government should do more to protect data privacy.
These sentiments reflect rising anxiety in consumers about how their data is handled. Though consumers want the government to stay invested, 66% of respondents agree that the user is primarily responsible for his/her own data security.
4 Social Media Privacy Statistics
Data privacy has taken the forefront in social media, with more scrutiny than ever placed on the activities of these companies. The SAS survey found that 38% of respondents use social media less often than they used to because of data privacy concerns, and 36% said they had removed a social media account.
More broadly, 31% of respondents were "not at all confident" in social media companies' ability to protect their data. Additionally, 73% of participants believe that organizations gather their personal information without their knowledge. Addressing these insecurities will be a top priority for social media companies in the coming years.
6 Online Trust Statistics
A majority (87%) of consumers say they will not do business with a company if they have concerns about the business's security practices. (Mckinsey)
With increasing pressure on social media companies' activities, it's clear that consumers are demanding a higher level of transparency and protection from businesses. For example, about two-thirds of U.S. internet users agree that it's "very important" that the content of their emails remain visible only to those whom they authorize and that the names and identities of email correspondents remain private.
Those that can't provide that transparency may end up losing business for good. Only 10% of respondents said they trust consumer-packaged-goods brands or media companies.
This trust rating varies across industries, indicating that the business type in question plays a big role in a consumer's perception of data protection. Respondents are most comfortable sharing data with providers in the financial and healthcare sectors (44%), though notably, no industry surveyed reached a trust rating of 50% for data protection.
A full 71% agree they would stop doing business with a company if it gave away sensitive data without permission. However, users may hold themselves to a different standard. Only 14% of internet users encrypt their online communications and only a third change their passwords regularly. This suggests that while users may not always take the right steps to protect their own information, they still expect businesses to hold up their end.
4 Business Impact Statistics
Over 70% of business professionals report that they are receiving "significant" or "very significant" benefits from their data privacy efforts. (Cisco)
While effective data privacy management is a top priority for consumers, investing in data privacy can produce substantial benefits for a company's processes elsewhere. According to a Cisco survey, a majority of respondents report specific benefits from their privacy strategies:
Mitigating losses from data breaches
Achieving operational efficiency
Building trust with customers
Making the company more attractive
Of course, the tangible impact on profits that data privacy has can't be ignored. 94% of business respondents said their customers would not buy from them if their data was not properly protected.
Despite this, we're glad to see businesses reaping the benefits of stronger data privacy paradigms. 79% of all corporate respondents said that the impacts of privacy laws have had a positive impact on the organization, with only 6% indicating that the laws have had negative impacts.
👉 Read More about Data Privacy Laws in our Roundup of Data Privacy Laws for 2023
10 Data Privacy Goals & Statistics
30% of professionals agree that compliance is the most important priority for earning and building consumer trust. (Cisco)
When security professionals were asked to define their top areas of responsibility, they answered:
Risk assessment and management (44%)
CISO or security leadership (35%)
Data privacy and governance (33%)
Given that the same report found that 76% of consumers would not buy from an organization they didn't trust with their data, the value of working on these corporate strategies seems clear.
In terms of setting long-term data privacy goals, businesses should know that 81% of professionals agree that the way an organization treats its data is indicative of how it views and respects its customers. In this way, data privacy can be seen as a top strategy for customer relationship management.
However, it's worth noting that the priorities of users and the priorities of businesses don't always align so directly. For example, from the above report:
30% of businesses say that compliance is the biggest priority for building consumer trust;
39% of consumers say that transparency and having insight into how their data was used was the biggest priority.
While adhering to privacy laws is undoubtedly crucial for organizations, building trust and credibility goes beyond mere compliance. Consumers now view legal adherence as a basic expectation, while transparency emerges as the key differentiator.
To earn and maintain trust, businesses must prioritize openness and clear communication regarding data practices, showcasing a commitment to safeguarding their customers' information. Transparent policies and practices create a positive perception, reinforcing consumers' confidence in the organization's ethical handling of sensitive data.
Importantly, 96% of business respondents agree that they have an ethical obligation to treat data properly, up from 92% in the previous year—indicating that the industry is moving in the right direction.
5 Remote Work Privacy Statistics
80% of employers allow workers to perform tasks either entirely remotely or through hybrid frameworks. (Deloitte)
One of the biggest data privacy challenges for modern businesses is addressing remote work security. With companies still reeling from the aftermath of COVID-19, addressing these issues will be crucial moving forward. 53% of respondents said they allowed employees to perform hybrid work functions, while 27% allow workforces to work fully remotely altogether.
This paradigm presents a host of data privacy and IT security challenges, not to mention the logistical issues of incorporating global workforces into a team. 64% of respondents note that the most cited guardrail for remote global workforces is to ensure the employee has the existing legal right to work. On top of that, 46% agree in general that policies and regulations were the top challenges for supporting remote digital work.
In our view, many organizations face challenges in comprehending pertinent regulations and establishing effective governance structures for their policies. Struggling to align these structures with acceptable levels of risk, businesses grapple with compliance while working to safeguard sensitive information.
Achieving a balance between regulatory requirements and risk management becomes a complex task that requires a clear understanding of data privacy laws and the implementation of tailored governance measures to protect data effectively.
7 Data Security Statistics
The average number of days between when a breach was discovered and when it was reported was 50 days. (SecureOPS)
With consumer trust at an all-time low, users are more diligent than ever in assessing a company's ability to secure its information. In this way, data security isn't just a business protection process, it's a chief way to manage customer expectations.
As many as 60% of U.S. residents have been exposed to fraud schemes, and in 2018 alone, over 100 million personal records were exposed through a series of high-profile data breaches.
Of course, users aren't the only victims here. Reports suggest that small-to-medium-sized businesses (SMBs) are targeted 43% of the time by cyberattacks, and the average cost of cybercrime for an organization is estimated to be $13 million per year. Reports even suggest that as many as 33 billion records will be stolen annually by 2023, indicating that the industry still has a long way to go in protecting user privacy.
Fortunately, new solutions are emerging, and the global cybersecurity market is projected to reach $300 billion in value by 2024. Chief among these tactics will be the unique, personalized ways that companies manage user data collection through cookies, banners, consent forms, and more.
9 Cookie Privacy Statistics
65% of respondents agree that excessive cookie use raises privacy concerns – yet, 60% of buyers are willing to share more data to receive personalized benefits. (Deloitte)
These two data points seem to offer conflicting perspectives on user privacy. If consumers worry about how companies use their information, why would they be willing to share more?
The answer lies in perceptions and privacy management strategies, particularly with how and when businesses choose to keep customers informed:
75% of sites use cookie banners
10% use pop-up notifications
Each tactic presents different options and opportunities for viewers, and how each audience reacts to this choice will vary based on their goals—as well as their perception of the company's brand. Deloitte's research found that 69% of respondents feel an organization's reputation plays an important factor in user trust. As we know, this type of trust plays a big role in how data is shared and whether they opt-in to cookie policies.
Now, consider that 55% of websites' consent tools analyzed do not offer the possibility to proactively tailor users' cookie consent settings. Issues like this are just the tip of the iceberg in terms of deploying informed consent management tools for businesses.
Notably, 61% of cookie notifications in the tech industry feature attractive fonts and colors to entice readers into accepting all cookies. 43% of the websites studied were deemed to "nudge" individuals towards accepting all cookies through tactics like these.
At Enzuzo, we believe in an informed consent approach centered on keeping companies compliant with General Data Protection Regulation (GDPR) and other regional laws. Our cookie management tools strive to design cookie consent banners and forms that are easy to understand, accessible, and unobtrusive, respecting users' preferences and rights.
Beyond mere compliance, we aim to go the extra mile to educate users about the implications of their choices and the broader significance of data privacy in today's interconnected world.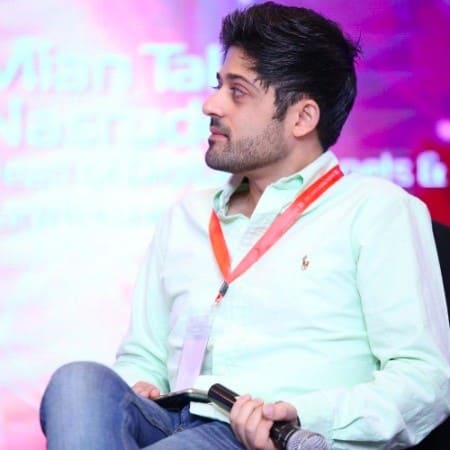 Osman Husain
Osman is the content lead at Enzuzo. He has a background in data privacy management via a two-year role at ExpressVPN and extensive freelance work with cybersecurity and blockchain companies. Osman also holds an MBA from the Toronto Metropolitan University.