Table of Contents
There's a lot of money swirling around in drug cartels, mafia families, criminal organizations, and pariah states like Cuba, Iran, North Korea, and Syria. While banks are officially required by law to maintain robust "know your customer (KYC)" policies and prevent any sort of money laundering, the temptation of all that income can sometimes be hard to resist.
In this post, we detail the biggest anti-money laundering fines incurred by banking and financial institutions. We focus on fines of at least $500 million and above — there are many more that are below that amount.
1. Standard Chartered fined $1.1 billion
In 2019, Standard Chartered Bank was fined $1.1 billion by US and UK authorities for violating anti-money laundering regulations. The bank was found to have been guilty of processing hundreds of millions of dollars in transactions from sanctioned countries like Syria, Cuba, and Iran, while failing to implement adequate banking controls.
What made this fine worse was that it was the second time that Standard Chartered was censured for a lack of internal controls. In 2012, it was forced to pay $330 million for similar dealing with Iran.
2. Deutsche Bank fined $630 million
Deutsche Bank was fined $630 million in 2017 for accepting over $10 billion from Russian customers, which regulators said was linked to money laundering activity.
Both U.S. and UK authorities said that Deutsche Bank had facilitated the movement of illicit funds through its systems, particularly in its correspondent banking operations. It had also failed to properly track the source of these funds and did not act on several opportunities to prevent the transfer.
Deutsche Bank was required to improve its anti-money laundering measures, enhance monitoring systems, and strengthen its compliance framework.
3. JP Morgan Chase fined $920 million
In 2020, JPMorgan Chase was fined $920 million for trading misconduct and deceptive behavior. U.S. regulator The Commodity Futures Trading Commission said that the bank had engaged in deceptive trades over the last 8 years — specifically "spoof trades" to influence the market price.
Spoof trades are orders that are placed and quickly canceled because the intention is not to execute them, but to signal an intention instead. This creates fake demand for an asset, causing the price to be artificially manipulated.
The trading violations took place between 2008 and 2016, and JPMorgan Chase said that the traders involved in the illegal activity had all been removed from the company.
4. HSBC fined $1.9 billion
HSBC Holdings was fined $1.9 billion in 2012 for violating anti-money laundering laws by facilitating money laundering and drug trafficking activities.
U.S. investigators said that Mexico's Sinaloa cartel and Colombia's Norte del Valle cartel laundered $881 million through HSBC and that the bank knew perfectly well what it was doing. Investigations revealed that the bank had allowed high-risk customers, including Mexican drug cartels, to move money through its accounts without adequate scrutiny.
5. Danske Bank fined $2.2 billion
Danske Bank, a Danish financial institution, was fined $2 billion in 2023 for its involvement in one of Europe's largest money laundering scandals.
The fine came after it was discovered that billions of euros had been laundered through Danske Bank's Estonian branch, primarily originating from Russia and other former Soviet states. The initial investigation started in 2018, following an internal probe into $210 billion worth of payments.
The U.S. Department of Justice said Danske helped high-risk customers in Estonia and other former Soviet states to access the American financial system.
6. Societe Generale fined $1.4 billion
French banking giant Societe Generale was ordered to pay $1.4 billion in 2018 for transactions in violation of U.S. sanctions against Cuba and other countries on the U.S. sanctions list.
The U.S. justice department said that the bank executed billions of dollars in illegal transactions in countries subject to embargoes by the United States, including Iran, Sudan, Cuba, and Libya. The infractions took place from 2003 to 2013, and represented the second largest fine for violating U.S. sanctions.
7. UBS fined $4.2 billion
UBS, a Swiss bank, was fined $4.2 billion in 2019 by Swiss, U.S., and French regulators for its role in facilitating tax evasion and for inadequate anti-money laundering controls. Prosecutors said UBS was involved in a long-running scheme to help French clients hide huge sums of money from tax authorities.
UBS allegedly courted wealthy clients at private events, with the aim to help them stash their funds in tax havens like Switzerland. Such activities were in direct contravention with French law.
8. ING fined $1.18 billion
Dutch Bank ING Groep, a Dutch multinational bank, was fined $1.18 billion in 2018 for a string of poor financial controls. Prosecutors said that internal controls at the bank were exceedingly weak, allowing folks to freely launder money without adequately declaring the source of funds.
Investigations revealed significant deficiencies in the bank's customer due diligence, transaction monitoring, and risk assessment processes. Four transactions were specifically called out by the prosecutors, which highlighted accounts used to facilitate crime, including the payments of bribes.
9. Commerzbank fined $1.45 billion
Commerzbank, a German bank, was fined $1.45 billion in 2015 for violations of anti-money laundering and sanctions laws, including facilitating transactions involving Iran, Sudan, and Myanmar.
U.S. prosecutors said that the bank knowingly moved money through the U.S. financial system on behalf of black-listed entities from at least 2002 and 2008, and deliberately hid identifying information from incoming wires that would have otherwise flagged the transactions.
10. Credit Suisse fined $536 million
Credit Suisse was fined $536 million in 2009 for repeated dealings with Iran, a country on the U.S. sanctions list. The bank agreed to pay the fine after accepting that it helped Iran and other nations avoid compliance with U.S. laws, violating the International Emergency Economic Powers Act and Iran transaction regulations.
11. BNP Paribas fined $9 billion
French bank BNP Paribas was fined $9 billion by U.S. prosecutors after it broke U.S. sanctions against trade with Sudan, Iran, and Cuba. U.S. authorities said that BNP processed multiple transactions between 2004 and 2012 to move billions through the American financial system, in violation of sanctions agreements.
12. UBS fined $780 million
Swiss bank UBS is a serial offender in money laundering activities, and in 2009 it was fined $780 million for helping rich Americans evade taxes and park their funds illegally. UBS allegedly helped anywhere between 17,000 to 20,000 U.S. clients conceal their identities and the existence of their accounts, which contained nearly $20 billion in assets, from the IRS.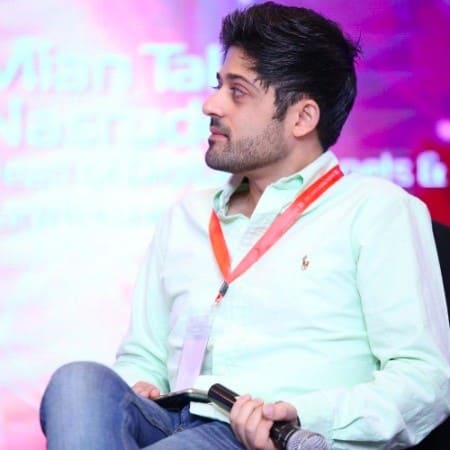 Osman Husain
Osman is the content lead at Enzuzo. He has a background in data privacy management via a two-year role at ExpressVPN and extensive freelance work with cybersecurity and blockchain companies. Osman also holds an MBA from the Toronto Metropolitan University.