Table of Contents
While we love National Pizza Day and National Compliment Day, given what we do we're also super excited about Data Privacy Day.
Wondering exactly what Data Privacy Day is? Here's your guide to what it's all in aid of, plus how you can use this moment to change up your store's privacy processes for the better.
What Is Data Privacy Day?
Data Privacy Day is one of those awareness days you might not have heard of. It happens every year on January 28th, and commemorates the original Data Protection Day of 1891 over in Europe. It's a movement that's been adopted in the USA, Canada, and elsewhere to raise awareness of online security and data protection.
A real international effort in education, awareness, and action.
This year, the National Cyber Security Alliance (NCSA) has extended National Data Privacy Day into a whole week all about online privacy. This is a great step towards making customers and businesses aware of what we can all do today to secure data and be more mindful of what we do.
5 Easy Ways to Improve Your Customer Privacy Experience
This year's Data Privacy Week is the perfect opportunity to evaluate what you're doing and how you could do better. You don't need to be a privacy professional to make a move — here are some quick, easy ways you can improve your eCommerce store's approach to privacy.

Update Your Privacy Policy
Why it matters
Grow transparency: Personal data protection is at the heart of Data Privacy Day. The goal is to remind people of their rights, and let us businesses know what our responsibilities are. One of our main responsibilities is to display a clear, accurate, and relevant privacy policy for our users to view.
Privacy compliance: Most privacy laws, including the General Data Protection Regulation (GDPR), require you to set out how you collect and use personal data. A privacy policy is the most straightforward way to do this. You can easily cover topics like how you collect data, whether it's transferred and where to, and who to contact with any queries.
Stay up-to-date: If it's been a while since you created your privacy policy, now is the perfect time to update it.
How to achieve it
Read through your policy and check that everything is still relevant. You might have changed the way you collect data since then, or brought a new software tool onboard that takes personal data outside your country.
Check in on the latest privacy laws. It's an area that's always changing, as we learn more about best practices and how to respect privacy when it comes to personal data.
Even if nothing's changed, it's a great habit to get into.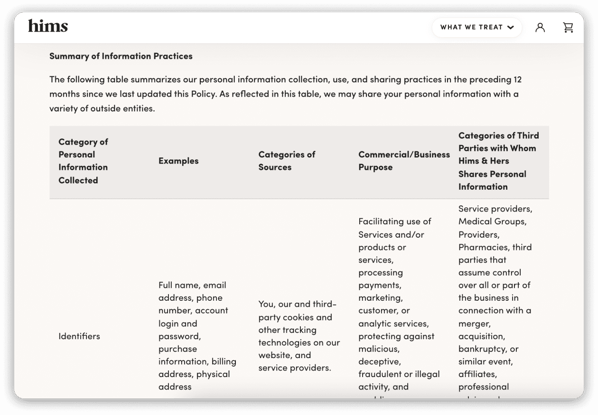 (P.S — If you use our privacy policy generator, you don't need to worry about cross-checking data laws — we do that hard work for you.)
Create a Data Request Page
Why it matters
Make it easy for customers: One of the central themes of most privacy laws is that users have rights over who can collect, use, sell, or transfer their data.
The easiest way for people to exercise that right is through a data subject access request — also known simply as a data request.
Give them options: You can handle data requests in different ways, but one of the best ways is to offer a simple online form. People can then fill this in if they want to make changes to their data — whether that's to change it, delete it, or alter their permissions.
Do Not Sell My Info: Some privacy laws demand even more of you. The California Consumer Privacy Act (CCPA) requires website owners to display a specific "Do Not Sell My Information" page to users in California. This means having an easy way for people to get in touch and take control of their data is a must.
What's more, there are specific rules around email marketing compliance. If you don't follow them, you could be fined.
How to achieve it
With Enzuzo, it's super easy to set up a data subject access request form. In fact, it's built into our privacy policy page generator.
We also have a Do Not Sell My Information page which you can add to your website in a few clicks.
Your customers will be able to submit a data request in just a few clicks — without leaving the page. Even better, you can manage the whole process smoothly through your Enzuzo dashboard.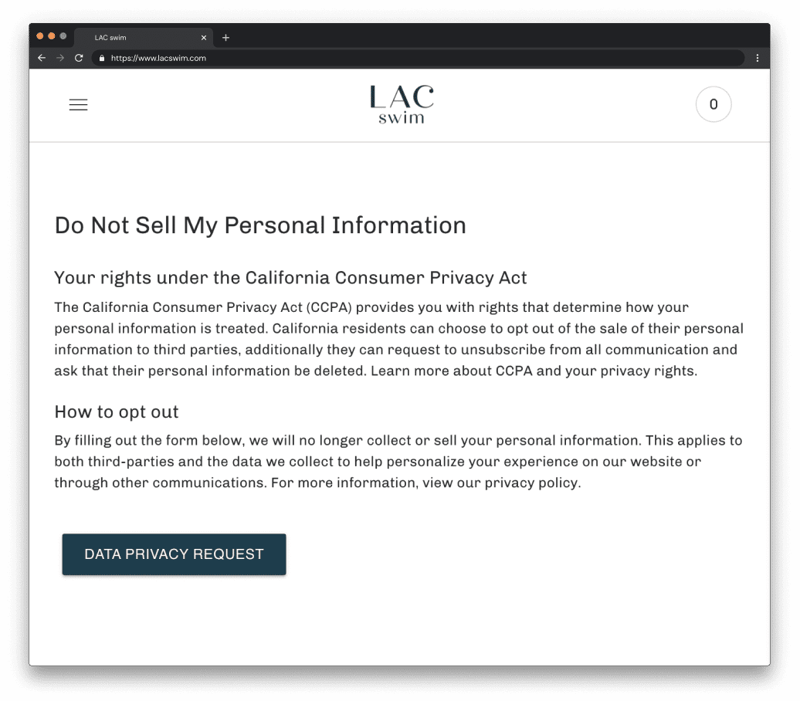 Clean Up Your Email List
Why it matters
Avoiding spam: Back in the day, you could get away with adding people to your email list and blasting them with promotional emails about your products.
Privacy law compliance: Those days are gone, with privacy laws now setting out a landscape where express permission is a must-have. If your email list is a little old or you're not sure how the data was collected, now is a great moment to give it a health check.
How to achieve it
Take a look at your email list and make sure that you have the right permissions to email people. If you don't, it's best to remove them from your list.
Consider whether your email list is engaged too — removing inactive subscribers not only helps you improve your engagement, it can save you money on monthly email marketing software costs too.
A few ways to segment your list:
Last purchased: Been more than a few years? Consider removing unengaged customers. Or try one last win-back campaign.
Last opened: If you've sent dozens of emails and the contact has not opened any of them, it's likely time to say goodbye.
Location: Consider removing contacts who live in countries you don't sell to, or remove them from regular campaigns to avoid spam.
Bonus: If you're using an email tool that's usage-based on the number of contacts, you might lower your monthly bill!
While you're thinking about your contacts list, use this time to quickly brush up on email laws. It's not just about offering an option to unsubscribe and not sending spam — there are a lot of factors that go into creating beautiful yet compliant emails.
Add a Cookie Banner
Why it matters
Remember a time before cookie banners were everywhere? It seems like a distant memory now. While some people love to hate them, cookie banners play a helpful role in giving users choice and control over their privacy settings.
Compliance with GDPR: Privacy laws like the GDPR require you to inform people of how their data is being collected, before or at the point where it happens.
A cookie banner gives you the chance to alert users to cookies that might collect and store their data, so they can make an informed choice about how to continue.
How to achieve it
When you're ready to add a cookie banner to your store, try our free eCommerce cookie banner generator.
You can create, personalize, and perfect your cookie banner in just a few minutes. It works seamlessly with all the major eCommerce platforms too, so no need to worry about compatibility or getting too technical.
Cookie banners used to be dull, unimaginative, and a real interruption to your user experience. Not any more. Take a look at these fun Shopify cookie banner examples to get inspiration for how you can use your cookie banner not only for compliance but for engagement too.
Create a Team Workflow
Why it matters
Privacy workflows: Unless you're running your eCommerce store solo, it's a great idea to get everyone on the same page when it comes to data security and privacy.
Some places that customers make a data request:
social media - comments and DMs
the contact page on your website
customer support email
website support chat
phone
Whether your team members are replying to customers on social media or updating your product listings, they should be aware of consumer privacy rights and how to respect them.
There are lots of things that fall into information security or safeguarding data. Plugins you install, customer account data you ask for in a DM, and how you send your promotional emails all overlap with data privacy.
How to achieve it
Making data privacy awareness a theme across your whole operation means you're less likely to fall foul of any unintentional compliance issues.
Getting your team up to speed on data privacy doesn't have to be challenging. A great first place to start is our Shopify Privacy Playbook — designed to help you create and maintain a first-class privacy experience for your customers.
You can also check out our Privacy 101 section for deep-dive guides on specific topics.
Need more inspiration for Data Privacy Day?
Data privacy is always paramount, but awareness days like Data Privacy Day help us focus on what matters. Use this as an opportunity to review your current approach to privacy, see what works, and make plans to improve what doesn't.
We've compiled a bunch of best-in-class examples to take inspiration.
In combination with the steps above, you can easily create a privacy experience that rivals the world's best brands — the easy way, with the help of Enzuzo.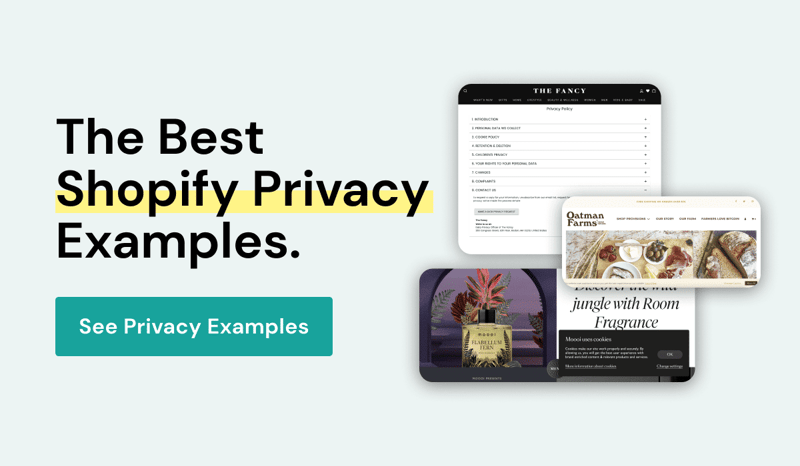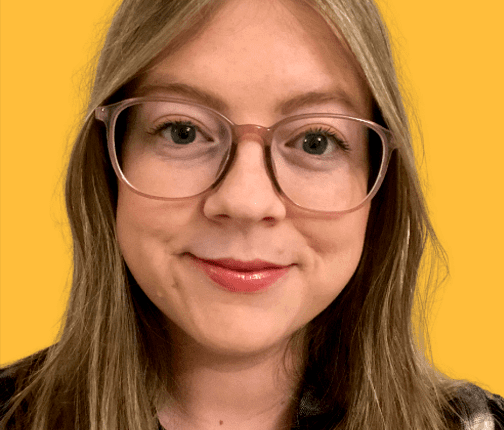 Nicola Scoon
Nicola is a freelance content writer for HR tech & SaaS. She's written for Polly, Zapier, Pyn & more and is passionate about remote work, employee wellbeing & productivity.