How to Protect Customer Information as a Small Business
How to Protect Customer Information as a Small Business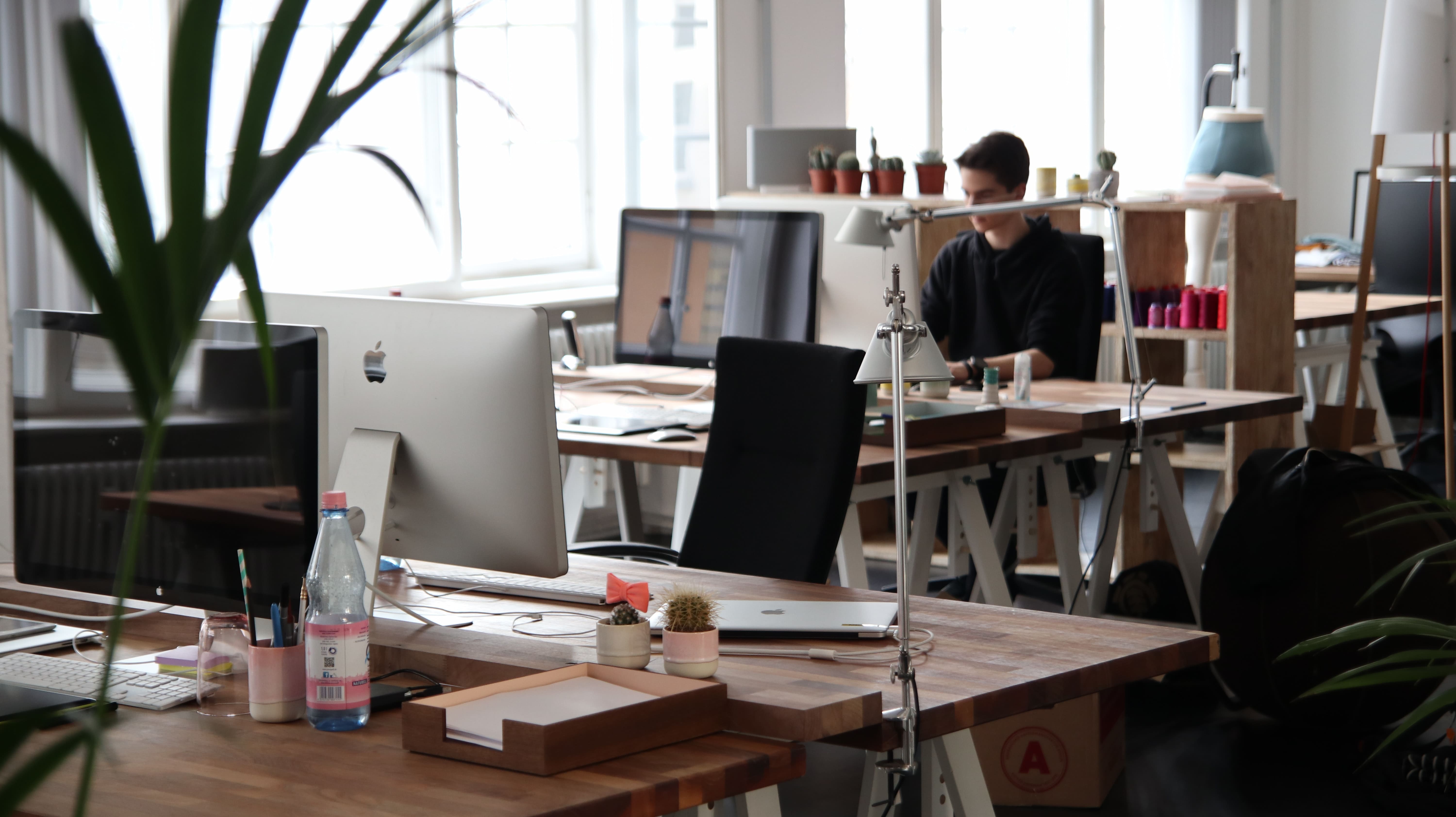 Table of Contents
How Do Companies Protect Customer Information?
If you're relatively new to online business or just now getting your digital ducks in a row, you may find yourself wondering, "How do companies protect customer information?" To best protect customer information, first, you must understand it.
Why Do Companies Need to Protect Customer Information?
Privacy is a fundamental human right outlined in the United Nations' Universal Declaration of Human Rights and the International Covenant on Civil and Political Rights. Your organization is obliged to protect your customers' information, but how does one go about it?
Many companies keep customer information on file, such as names, credit card numbers, phone numbers, and email addresses. Often, this information is used for communication purposes or to fill orders. However, if this information isn't secure, it could find its way into the wrong hands through a security breach. This can result in identity theft or other similar outcomes.
If you collect customer information on your website, you must protect that data. Failing to do so could lead to lawsuits and regulatory fines. Regardless of whether you run a large or small business, you must have a comprehensive data security plan. Privacy compliance is a proactive investment in your organization's future.
Data protection is more than just a legal necessity. Customer information that is not properly protected is at risk of being misused by third parties for fraud or identity theft. When these unfortunate events occur, aside from the legal repercussions, it can understandably cause a loss of trust in your brand.
Protecting customer information is simply good business.
Personally Identifiable Information
Most privacy regulations protect personally identifiable information (PII). For example, the EU's General Data Protection Regulation 2016/679 (GDPR) only applies to PII. The U.S. Department of Homeland Security defines PII as any information that allows an individual's identity to be directly or indirectly deduced, including any data that is linkable to that person, regardless of that individual's U.S. residency status. Check out our general data protection regulation compliance checklist for more information.
Since there's no single U.S. law defining PII, you may be confused about which customer data protection regulations pertain to your company. One of the most comprehensive U.S. regulations is the California Online Privacy Protection Act (CalOppa). According to CalOppa, PII includes:
First and last names
Social Security numbers
Email addresses
Physical addresses
Phone numbers
It also includes any other personal information that someone could use to identify a person in conjunction with the above information, such as shopping cart data or data from online forms.
PII can be classified as sensitive PII or non-sensitive PII, but you must protect both types.
Sensitive PII
Sensitive PII typically refers to information that you wouldn't be able to access publicly. It includes:
Social Security numbers
Driver's license numbers
Financial records
Medical records
Criminal history
Biometrics
Alien registration numbers
Taxpayer identification numbers
Credit card numbers
Patient identification numbers
Non-Sensitive PII
Non-sensitive PII is easily obtained from public sources and may include:
Personal contact information
Race
Gender
Date of birth
What Does Customer Data Include?
Customer data relates to all customer-related data that your company collects. There are four main types of customer data:
Basic data or identity data
Engagement data
Behavioral data
Attitudinal data
Many companies collect as much data as possible in these four categories to gain a marketing edge to strategically target their ideal customer. Regardless of the type of data collected, if it's PII, it must be protected.
Basic Data or Identity Data
Identity data is pretty much exactly what it sounds like. It's your customer's basic identifying information. When enough identity data is collected, you can start to figure out the demographic data of your customer. Examples of identity data include:
Name
Email address
Phone number
Gender
Income
Industry
Social media profiles
Engagement Data
Engagement data defines customer interactions with your brand. It is often used on a macro marketing level to evaluate click-through rates or social media engagement.
Engagement data refers to how your customers interact with your brand. An example could be how a customer shares your social media posts. Other examples include:
Amount of time a customer spends on a blog post
The customer's average order value
Number of likes a social media page has collected
Behavioral Data
Behavioral data tell you how your customers and prospective customers interact with your products or services. A common source of behavioral data is your website. However, you may also collect behavioral data from your emails, chatbots, smart TVs, or wearable devices. If you store this information in digital format and it's personally identifiable information, you must protect it.
Examples of behavioral data include:
Search terms used
Applications used
Websites visited
Email signups
It could even include minute details, such as how website users type or move their mouse during their online interactions with your website.
Common sources of behavioral data could include:
CRMs
Websites
Mobile apps
Help desks
Call centers
Billing systems
You can use this data to better understand who your ideal clients are and how to reach them more efficiently.
Attitudinal Data
The fourth category of customer data is attitudinal data. Attitudinal data refers to your customers' opinions, feelings, motivations, and preferences; this data is driven by emotion. Typical ways of acquiring attitudinal data include:
Surveys
Focus groups
Interviews
Customer complaints
Feedback
Reviews
Attitudinal data is unique because it provides feedback regarding what your customers think.
How Do You Handle Customers' Data?
If you currently collect customers' data — even if you aren't aware that you do — you'll want to make sure you're handling it appropriately. You need to take security seriously and confirm that your team has been appropriately trained on your protocols. While reviewing your customer data handling practices, a few questions to ponder include:
Are you gathering the information ethically?
Do you really need all the information you're gathering?
Do you use a CRM?
Do you back up the PII you collect?
Who has access to your PII?
Are you transparent about your data collection and usage?
Do you use a security check question?
The answers to these questions may determine how you implement the protection of your customers' information.
How Your Company Can Protect Customer Information
If you plan to collect and use customer data, you should implement a thorough security plan for your company. Following certain steps can allow your company to protect your customers' information.
Steps to Ensure Data Privacy
If you're collecting PII, you'll want to ensure data privacy for your customers. A few basic steps to follow include:
Understand where your data comes from
Set appropriate data retention timelines
Make security a feature rather than an afterthought
Collect information for a purpose, rather than simply because you can
Avoid data redundancy
Understand Where Your Data Comes From
It's a good idea to categorize your data based on where it comes from. For example, you might label your data as "technical data" if it comes from monitoring website usage. You may refer to "customer data" as information gathered during a business transaction.
However you decide to label your data, make sure it's clearly defined and communicated across the company to the relevant parties.
Appropriate Data Retention Timelines
If you're new to the privacy game, it may be tempting to say you'll keep everything forever. However, this generally isn't the best plan. Information can go stale and diminish in value. Understanding your data and being transparent in why you collect it can help you decide on a reasonable retention timeline.
Your goal is to keep the data for the shortest time possible while still fulfilling the initial reason for the data collection.
Make Security a Feature
You should tailor your security around your data collection plan from the start. This avoids the need to implement it in a patchwork fashion after the collection has already begun. Of course, if that's where you find yourself, a bit late is better than never!
You should make sure that data is protected when you collect it and when you store it. You should carefully base the extent of that protection on the type of data and its intended usage. For example, when you store sensitive information, it generally requires more extensive protection than non-sensitive information.
Collect Information for a Purpose
Like most plans in business, you should have a clear purpose for your data collection plan. This purpose will permeate all other decisions related to customer data protection. Your purpose will influence how long you retain the data and how extensive you make your security plan.
Having a clear purpose will also help you narrow that access to that data so that only the necessary team members can access it — generally, the fewer people who have access to customer data, the better.
Ensure Data Redundancy
Just as you want to reduce the chance of data theft, you should also consider what would happen if you lost all of your customers' data if your database suddenly failed. If the results would be devastating, you should consider a data loss prevention plan. Of course, this backup will also need general data protection.
How Can Enzuzo Help Me with Protecting Customer Information?
Starting a business is challenging enough on its own. It can feel downright overwhelming when you add customer data protection laws and regulations into the mix. Luckily, you don't need to draft or even implement your protection plan alone.
Looking for the best data privacy management platform for small businesses? Look no further.
Enzuzo offers powerful privacy protection tools that can be automated to seamlessly manage all your data privacy needs. We can help you with all aspects, from start to finish. We'll help you figure out what data you're collecting and how to word the best policy for your site.
Many companies protect customer information via Enzuzo's services. Enzuzo is user-friendly and integrates easily with online platforms popular with small and large businesses, such as Shopify and WordPress. Let us help you protect your business and your customers!